HOW TO: Make a Cornhusk Doll
Posted: Fri, October, 2nd 2009
Cornhusk dolls made by many different cultures that have since the beginning of corn agriculture over 1,000 years ago. These cultures could include African, Native American, Mexican & Latin American, as well as European.

Dried corn husks are soaked in water then rolled, tied or braided to make the body, limbs, clothing, and accessories, and the silk to make hair...
Read more > >
DIGITAL-DOWNLOADS Now Availables!
Posted: Tuesday, January 22nd, 2019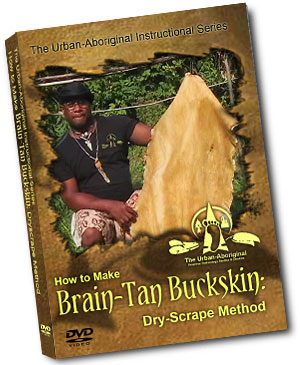 In the video, Brain-Tan Buckskin DVD: The Dry-Scrape Method, I will take you through the entire process from a 'green' hide to a soft, supple, luxurious, finished product.
In this video, How to Make Fire by Friction : The Bow - Drill Method, I will show you how to create one of the most reliable ways to start a fire from scratch.
Download Today! > >