HOW TO: Prepare Surf Clams
Posted: Wed, November, 30th -0001
WARNING! There is a gory ick-factor in this video. If the processing of live animals for food bothers you...simply, DO NOT WATCH!
Japanese cuisine is full of day-to-day foodstuffs and fascinating delicacies wild-harvested or wild-caught from the land and sea. Here, along with The Kitchin-Witchin Kiko-chan, we process a fresh - meaning, a still quite alive surf clam for *sashimi (raw consumption)...
Read more > >
DIGITAL-DOWNLOADS Now Availables!
Posted: Tuesday, January 22nd, 2019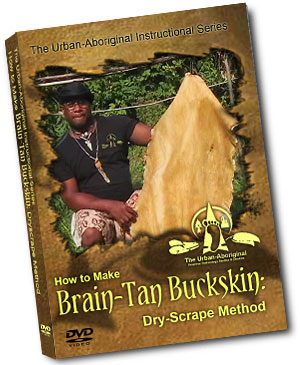 In the video, Brain-Tan Buckskin DVD: The Dry-Scrape Method, I will take you through the entire process from a 'green' hide to a soft, supple, luxurious, finished product.
In this video, How to Make Fire by Friction : The Bow - Drill Method, I will show you how to create one of the most reliable ways to start a fire from scratch.
Download Today! > >