HOW TO: Forage for Spring Edibles 1 - Featuring Sweet Violets (Viola odorata)
Posted: Wed, November, 30th -0001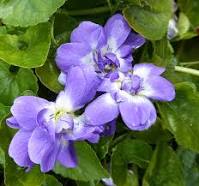 05/11/2014 On this early Spring foraging walkabout I touch on the succulent and common Sweet violet, as well as other wild edible, utilitarian, and medicinal plants. The deep green, heart-shaped leaves, and purple, or white & purple flowers are edible in salads, stews, or raw. The flowers can be made into candy using egg white, confectioner's (powdered) sugar...
Read more > >
DIGITAL-DOWNLOADS Now Availables!
Posted: Tuesday, January 22nd, 2019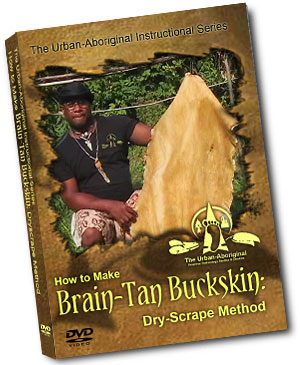 In the video, Brain-Tan Buckskin DVD: The Dry-Scrape Method, I will take you through the entire process from a 'green' hide to a soft, supple, luxurious, finished product.
In this video, How to Make Fire by Friction : The Bow - Drill Method, I will show you how to create one of the most reliable ways to start a fire from scratch.
Download Today! > >