HOW TO: Foraging for Spring Edibles 8 - Featuring Red & White Clover
Posted: Wed, November, 30th -0001
06/17/2014
In this walkabout I find that the both the Red and White clovers are in full bloom. The petals of both flowers contain a little bit of sweet nectar at the base of each cup-like petal. A sweet late Spring treat I have enjoyed since a kid. The flowers and leaves can be eaten as a potherb, in salads, and teas...
Read more > >
DIGITAL-DOWNLOADS Now Availables!
Posted: Tuesday, January 22nd, 2019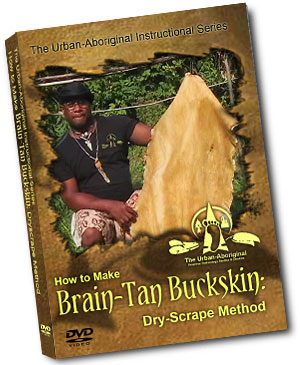 In the video, Brain-Tan Buckskin DVD: The Dry-Scrape Method, I will take you through the entire process from a 'green' hide to a soft, supple, luxurious, finished product.
In this video, How to Make Fire by Friction : The Bow - Drill Method, I will show you how to create one of the most reliable ways to start a fire from scratch.
Download Today! > >