HOW TO: Make an Arapuca Bird-Trap
Posted: Wed, March, 2nd 2011
The Arapuca Bird-Trap is a simple method for the live-capture of birds. It is commonly used in Brazil to catch birds for food or pets. This trap is normally used for ground feeding birds that eat seeds or fruit.

It is easy to construct and only really requires bait, sturdy cordage, and relatively straight sticks...
Read more > >
DIGITAL-DOWNLOADS Now Availables!
Posted: Tuesday, January 22nd, 2019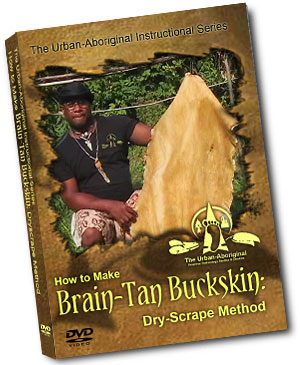 In the video, Brain-Tan Buckskin DVD: The Dry-Scrape Method, I will take you through the entire process from a 'green' hide to a soft, supple, luxurious, finished product.
In this video, How to Make Fire by Friction : The Bow - Drill Method, I will show you how to create one of the most reliable ways to start a fire from scratch.
Download Today! > >